Comprehensive overview of what you can expect for your artificial grass installation from
Ace Turf
Professional consultation
If you request a quote for Ace Turf, one of our representatives will get in touch with you to schedule a consultation. During the consultation, we will present you with all the product options that are suitable for your project and help you choose the best one for your specific needs. We will also take measurements of the area and figure out the most effective layout to complete the project. With this information we will send a precise quote via email.
Get A Free Home Consultation
---
Ace Turf will then be able to offer you a free estimate based on your specific and unique needs.
As with anything, an artificial grass installation is only as good as the foundation on which it is built.
Existing surface or project area (grass, soil, rocks) is stripped away and taken to a soil recycler.
Edging is used to distinguish the artificial grass area from other areas, such as gardens, beds, or other grass areas to prevent soil from mixing with the crush gravel base. Edging is not required against surfaces like concrete, paving stones, or wood.
To create a hard, smooth, and stable foundation for the artificial grass, we bring in ¾ inch crush gravel and spread it evenly. We then compact the gravel to create a level surface. Final touch is to add is Limestone fines to smooth any little dips and imperfections. The compacted base still allows water to pass through it, allowing rainwater to reach tree and plant roots beneath. This helps to maintain a healthy ecosystem in your yard.
 The artificial grass is brought on site in the predetermined pieces from the consultation. These pieces are laid out, cut and seamed together to cover the defined grass area.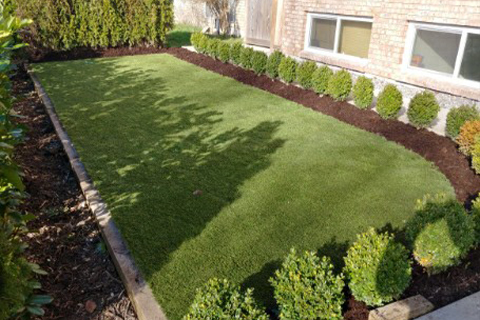 Once the grass is cut to size and positioned correctly, we use four-to-six-inch spiral nails to secure it to the ground. These nails are placed along the perimeter of the grass and down every seam at six-inch intervals, as well as in a grid pattern throughout the center of the grass.
We use infill to enhance the stability and durability of the artificial grass. Infill refers to the process of spreading a layer of Zeolite or Silica Sand over the surface of the grass and working it into the base of the blades. Infill helps to hold the blades in place, preventing them from collapsing or losing their shape. It also protects the backing of the grass, which Is the sheet that the blades are woven into from UV exposure. At Ace Turf, we prefer to use Zeolite as it helps to regulate the temperature of the grass by retaining moisture.
The final step is to ensure that the project site and surrounding area are left in the same or better condition as when we arrived. It is our responsibility to clean up thoroughly and leave you with a spotless finish.
We at Ace Turf are excited help you realize the dreams you have for your outdoor or indoor space. Any project we lead is treated as if we are installing in our own backyards. Large or small, complete customer satisfaction is our goal.
We are looking forward to working with you!
Get A Free Home Consultation
---
---
Installing synthetic or artificial grass in areas where children play or in sporting areas for older kids has many advantages. There are obvious si...
The decision has been made. You are done with mowing, seeding, fertilizing you lawn. Time to install artificial grass. Don't you just go to the sto...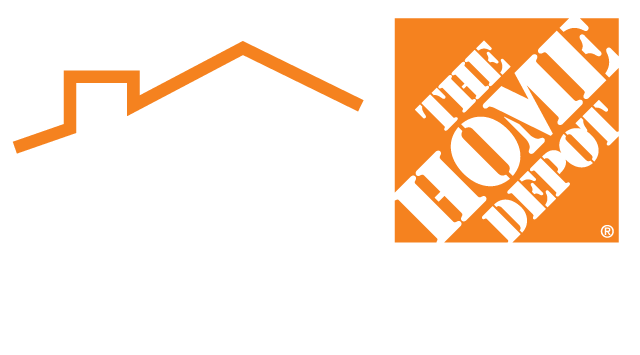 Ace Turf is an Authorized Synthetic Grass Installation Provider for Home Depot customers serving Calgary and surrounding areas.